Optimise has an unrivalled reputation for providing high levels of service with a leading service proposition built around Insight, Growth & Protection. We combine this with detailed industry knowledge and sector specialists for each of the major verticals – Finance, Travel, Retail, Telco, Automotive and many more.
 
Performance is in our DNA
Performance is in our DNA, and we work hard to meet and beat CPA goals for all our clients, no matter what markets, channels and media they're in. We look beyond CPMs, CPIs, CPLs or CPCs and focus on customer acquisition. Our primary goals is to ensure that more of your customer journeys end in a sale, and that you get the most out of your traffic and your budget.
We drive real actions from your digital spend
We measure true performance, and that means driving real actions from your digital spend. As far as we're concerned, every visitor who doesn't become a customer – or at least a lead – is a missed opportunity. Our strategic goal for clients is to help them optimise their market share of traffic and sales, extend their target market and drive brand preference, value and retention. We do this by tracking multiple data-points across customer-journey conversion funnels, and using sophisticated tools and deep data analysis to determine which customers engage with which channels, media and devices, and at what point in their buying journey.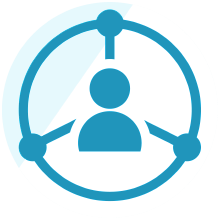 People + Technology
Whilst having innovative technology that drives growth is great, we recognise that people plus technology is what really drives success. Our clients typically think of us as an extension of their marketing team, as we know that no two clients are the same and that real success comes from working with our clients to understand their goals, objectives, target audience profiles, purchase trigger points and profit drivers. Only then can we understand how to match advertisers and products with the most relevant audiences, and optimise performance to ensure that we deliver the most customers, with the highest lifetime value, at the lowest cost.
Join Optimise >