Best Digital Agency Mobile – Optimise wins eAwards Brasil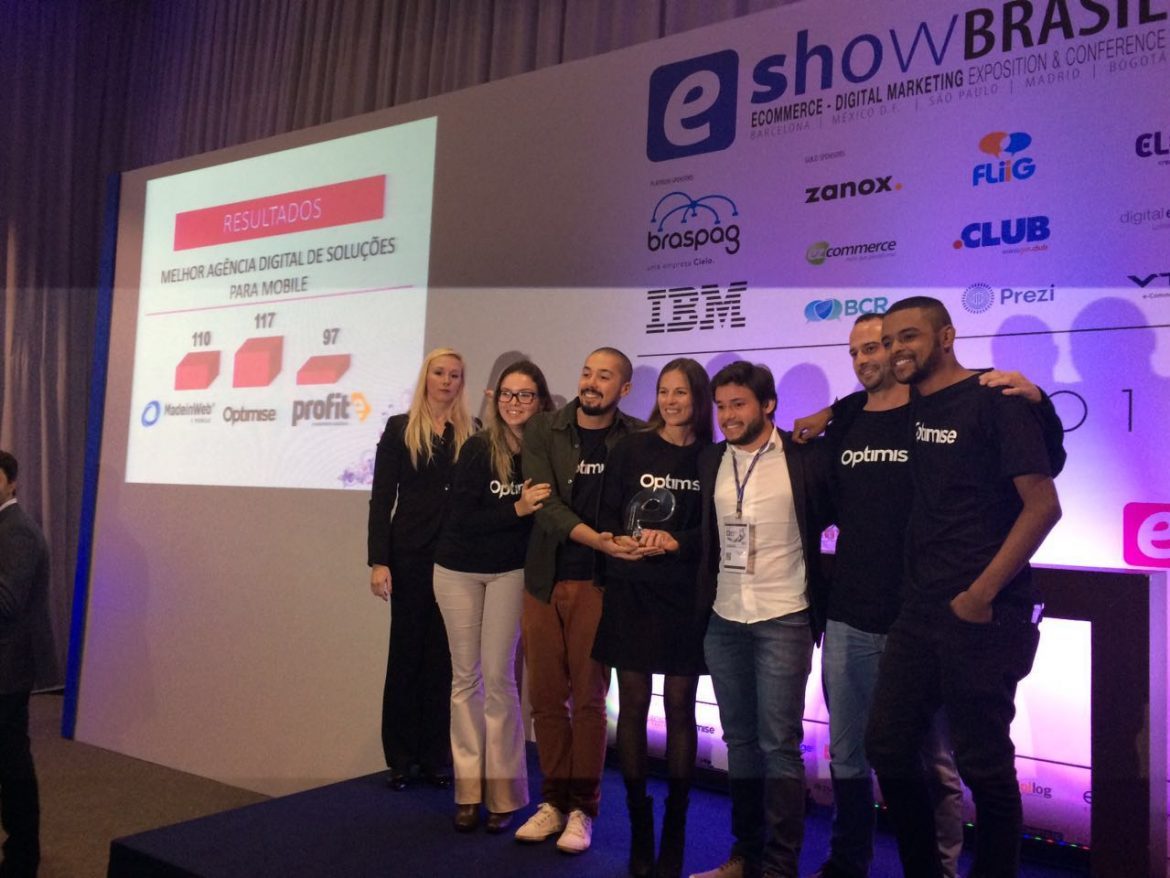 Optimise Brasil is delighted to have won the eAwards Braspag Brasil 2016 award for Best Digital Agency for Mobile Solutions. Optimise were awarded Best Digital Agency for Mobile in recognition of having the best service offering, combined with the most innovative and productive solutions for mobile.
For the fifth consecutive year, the eAwards Braspag awards the best companies in ecommerce in Brazil, as well as the agencies that provide the most innovative digital services for brands and companies in the digital sector. These awards are granted by eWorld company, the professional editor of e-commerce and online marketing eshow magazine, and creators of the e-show Brasil, Sao Paulo. The eAwards make publicly known the innovations developed by the Brazilian online commerce and digital agencies that stand out for their excellence, professionalism, research and development, and who are able to improve the shopping experience for customers and visitors, and becoming successful in the areas of e-commerce, online marketing and digital solutions.
Optimise Brasil Country Manager, Lucila Vazquez said "it's fantastic to be recognised within the industry as the Best Digital Agency for Mobile, as well as being recognised for our innovative, market-leading technology and know how that's helping premium Advertisers in Brasil maximise their ROI from mobile media spend."