Target Audiences
Target in-market audiences across all digital channels on web & mobile
Our performance advertising network provides instant reach across more than 20 countries in the UK & Europe, Asia-Pacific and Latin-America. Our proprietary AdTech platform uses in-market & behavioural data to target the most relevant and valuable audiences for your brand & product. We can increase your awareness & engagement and deliver a stream of engaged new prospects at the top of the funnel to help you acquire new customers at scale.
In 2016 we delivered nearly 800 million audience engagements.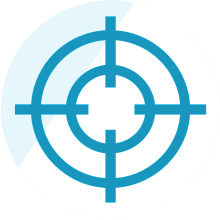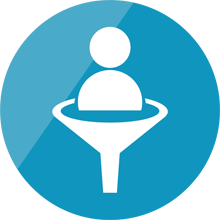 Convert customers
Make more customer journeys end in a sale
We use NextGen tracking to track multiple data-points and events across customer-journey conversion funnels. Our sophisticated tools and deep data analysis reveal which customers engage with which channels, media and devices, and at what point in their buying journey. This enables us to drive real actions from prospects in the middle of the funnel and get the most out of your traffic and budget.
In 2016 we delivered over 17 million transactions.
Optimise Performance
Get the most out of your traffic & budget
Optimising performance is in our DNA and we work hard to exceed KPI-driven goals for all clients. With our proprietary performance data, we measure the cost and effectiveness of each channel, media and ad placement in terms of its impact in moving target audiences through customer journey conversion funnels and onto your intended cost per action outcomes. We test targeting different audiences, channels and media formats to optimise ad spend and get you the most customers with the highest value at the best ROI
In 2016 we delivered $1.1 billion in sales for our clients.
Learn More >